Creative Coding with Scratch

Hands on Virtual Workshop
This workshop took place February 2022.  Please check out the recordings below.
Session Description
Explore Scratch with two, 90-minute, hands-on Zoom sessions aimed primarily at teachers new to Scratch or for those who need a refresher. Scratch is an excellent learning environment for children to learn to code and to use coding to learn. Your students will love the freedom to create exciting projects using Scratch.
The secret is to invite them to play and experiment, making projects that align with their interests and passions, and actively share/discuss them with peers. We will also explore how long-term coding experiences in Scratch build conceptual models that are transferable to mathematical knowledge.
Finally, Scratch is a fantastic tool for supporting and developing Core Competencies, including literacy and numeracy competencies, and communication and collaboration.
Learn more about Scratch here: scratch.mit.edu/educators.
Instructor: Jim Cash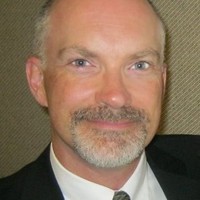 Jim is currently a classroom teacher in the Peel District School Board in Ontario. He holds a master's degree in educational technology (UBC) and undergraduate degrees in cognitive psychology (Waterloo) and elementary education (Queen's). He is also a qualified teacher-librarian.
In his career, he has taught Grades 1-8 in both Canada and Australia and has held headship and administrative roles. He has been a regular presenter at conferences such as ECOO, Connect and BringIT Together and has written articles published by ISTE, OLA and TVO. In July 2018, he presented his project-based learning research to the Scratch@MIT 2018 conference held at the MIT Media Lab in Boston.
He was one of the authors of Peel District School Board's original Empowering Modern Learners vision document which became a key component of the board's Plan for Student Success 2016-2021. He also produced and hosted 35 episodes of the weekly "Empowering Modern Learners Podcast" with Amit Mehrotra.
More information about Jim and his work can be found on his  website MakeLearn.